Links
---
Municipal Office
Contact Info
Address: 19 Danforth Street, Norway, ME 04268
Phone: 207-743-6651
Fax: 207-743-5307
Hours
Monday through Friday: 8:00 AM to 5:00 PM
Observed Holidays
The Town office is closed on the following holidays:
New Year's Day
Martin Luther King Jr. Day
President's Day
Patriot's Day
Memorial Day
Juneteenth
Independence Day
Labor Day
Indigenous Peoples Day
Veterans Day
Thanksgiving Day
Thanksgiving Friday
Christmas Day
(Back to Top)
---
Town Administration
Interim Town Manager - Brad Plante
Town Clerk - Lisa Lombard
Deputy Town Clerk - Christian Cummings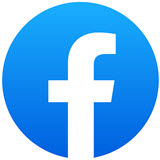 (Back to Top)
---
Code Enforcement
Code Enforcement Officer/Residential Electrical Inspector/Licensed Plumbing Inspector - Chris Bilodeau
For additional information on Norway Permits, Licenses, & Frequently Asked Questions, please visit: Code Enforcement
(Back to Top)
---
Customer Service; General Assistance Manager - Christian Cummings
(Back to Top)
---
Fire Department
Fire Chief / EMA - David Knox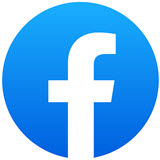 (Back to Top)
---
Highway Department
Road Commissioner - Brad Plante
Foreman - Steve Powers
Other Staff
Mykel Hartzell, Assistant Highway Foreman
Eric Huntley, Mechanic
Peter Wilson
Ricky Waisanen
Michael Moore
Nate Meserve
(Back to Top)
---
Norway Memorial Library
Location: 258 Main St, Norway, ME 04268
Phone: 207-743-5309
Library Director - Beth Kane
Hours
Monday: 10:00AM - 5:00PM

Tuesday: 10:00AM - 5:00PM

Wednesday 10:00AM - 7:00PM

Thursday: 12:00PM - 5:00PM

Friday: 10:00AM - 5:00PM

Saturday:

10:00AM - 3:00PM (Labor Day through Memorial Day)
10:00AM - 1:00PM (Memorial Day through Labor Day)
You can visit the Norway Memorial Library web site at this link:
https://norwaymemoriallibrary.org
Find us on Facebook!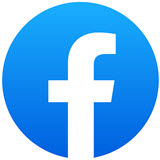 (Back to Top)
---
Parks, Recreation, & Cemetery Department
Parks, Recreation, & Cemetery Director - Deven Pendexter
Program Coordinator - Angie Paine
Mission Statement
"To enhance the quality of life for all citizens and visitors in our community by being committed to promoting and providing our residents of all ages and abilities with quality parks, facilities, recreation programs and special events that meet the needs of participants and provides opportunities for all types of recreation in a safe and healthy environment."
(Back to Top)
---
Police Department
Police Chief - Jeff Campbell
Staff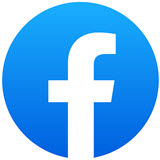 (Back to Top)
---
Property Taxes / Assessing
Assessor - Interim John E O'Donnell & Associates
(Back to Top)
---
Water (Norway Water District)
Phone: 207-743-2414
After-Hours Emergency: 1-866-467-1493 (Give operator your name, telephone number and reason for your call)
Superintendent - Bo Britton
Water Bills
Municipal Water in Norway is provided through the Norway Water District. However, water bills may be paid at the Town Offices. For information on how to pay your water bill, please visit our Bill Pay page.
(Back to Top)
---
Wastewater Department
Phone: 207-743-5304
Emergency: 207-890-8475
Superintendent Shawn Brown
Assistant - Jason Daneault
Billing & Collections - Christian Cummings
(Back to Top)